Overview
There are two different types. Flexible
hammertoes
. These are less serious because they can be diagnosed and treated while still in the developmental stage. They are called flexible hammertoes because they are still moveable at the joint. Rigid Hammertoes. This variety is more developed and more serious than the flexible condition. Rigid hammertoes can be seen in patients with severe arthritis, for example, or in patients who wait too long to seek professional treatment. The tendons in a rigid hammertoe have become tight, and the joint misaligned and immobile, making surgery the usual course of treatment.
Causes
Certain risk factors increase your likelihood of developing a hammertoe. These include a family history of hammertoes, wearing tight or pointy-toed shoes, wearing shoes that are too small, having calluses, bunions, or corns (thickened layers of skin caused by prolonged/repeated friction) Wearing shoes that are too small can force the joint of your toes into a dislocated position. This makes it impossible for your muscles to stretch out. Over time, the practice of wearing improperly fitting shoes increases your risk of developing hammertoes, blisters, bunions, and corns.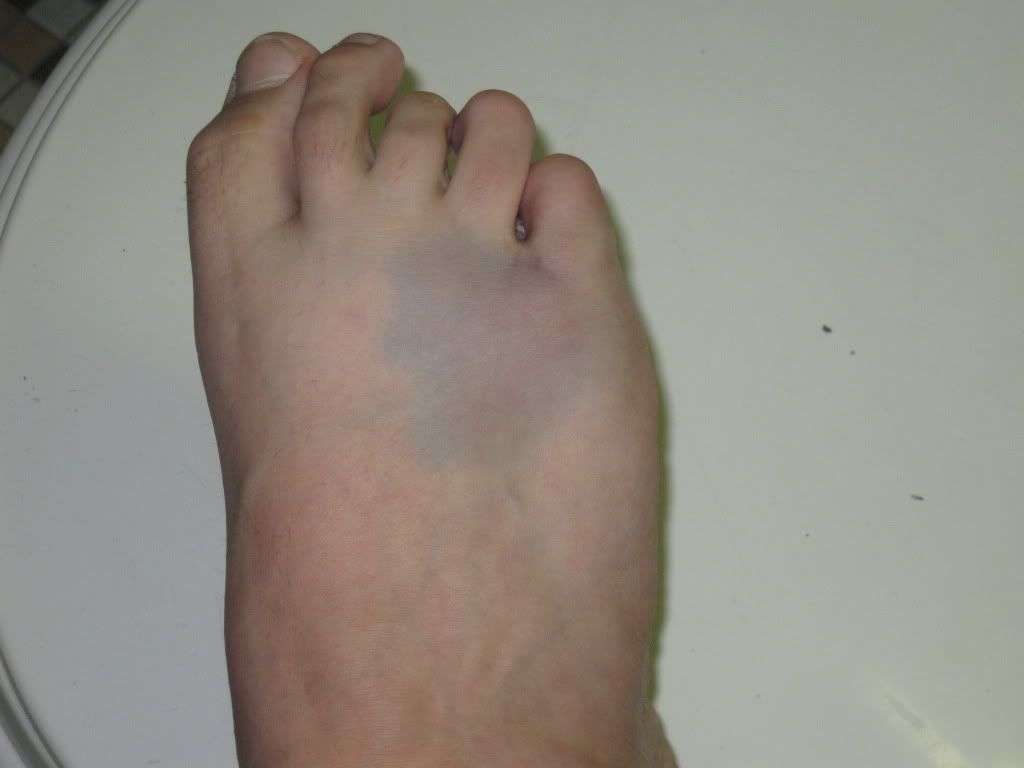 Symptoms
The middle joint of the toe is bent. The end part of the toe bends down into a claw-like deformity. At first, you may be able to move and straighten the toe. Over time, you will no longer be able to move the toe. It will be painful. A corn often forms on the top of the toe. A callus is found on the sole of the foot. Walking or wearing shoes can be painful.
Diagnosis
The earlier a hammertoe is diagnosed, the better the prognosis and treatment options. Your doctor will be able to diagnose your hammertoe with a simple examination of the foot and your footwear. He or she may take an x-ray to check the severity of the condition. You may also be asked about your symptoms, your normal daily activities, and your medical and family history.
Non Surgical Treatment
The treatment options vary with the type and severity of each hammertoe, although identifying the deformity early in its development is important to avoid surgery. Podiatric medical attention should be sought at the first indication of pain and discomfort because, if left untreated, hammertoes tend to become rigid, making a nonsurgical treatment less of an option. Your podiatric physician will
hammertoe
examine and X-ray the affected area and recommend a treatment plan specific to your condition.
Surgical Treatment
If conservative treatments don't help, your doctor may recommend surgery to release the tendon that's preventing your toe from lying flat. In some cases, your doctor might also remove some pieces of bone to straighten your toe.